Products & Services
Modular Kitchens , Wardrobe , Furniture & Interiors
------------------------------------------------------------------------------------------------------------------------------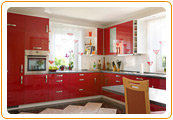 Modular

Kitchens
_______________________________________________________________
Carcase
You have the Option to select Commercial Plywood OR Waterproof Plywood/Marine Plywood white Laminated.
(16mm marine ply with 0.8mm laminate inside (white / colour ) and 1mm laminate outside )
Shutters
Sycamore :

Solid Wood Shutters coated with Polyurethene from a variety of Wood viz; Beach Oak Walnut Teak,Rubberwood,American cherry, Maple, Ash etc.

Primrose :

Membrane Pressed PVC Shutters from a variety of Colors & Designs.

Galaxy :

Laminated Shutters with multiple Color Choices

Lavender :

Painted Shutters with multiple Color choices

Hazel :

Aluminium Framed Glossy laminated Shutters

Orchid :

Veneered Shutters

Davinci :

" Designer Shutters" for the first time - this is a new Concept developed by us.
You can paste your Favourite Photo/Picture/Cartoon/Quote whatever you like& display on the Shutters. Let the Kitchen be your Living Room in the Days to come..
(This product is Patented to Elegant)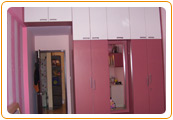 Wardrobes
_______________________________________________________________
You have again the Choice of variety of materials & designs

Carcase
a) Commercial Plywood
b) Waterproof/Marine Plywood
c) MDF [Medium Density Fibre] Board
d) Particle Board

Shutters
a) Solid Wood Polyurethene Coated
b) Veneered Polyurethene Coated
c) Laminated Post Formed & Straight
d) Membrance Pressed PVC shutters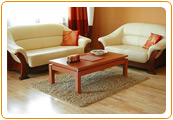 Furnitures
_______________________________________________________________
Custom made Furniture: you can give us the Design, Picture or Sketch, Of your choice of Furniture we will develop it for you.